2019 Jaguar XE: style meets exclusivity
July 15 2019,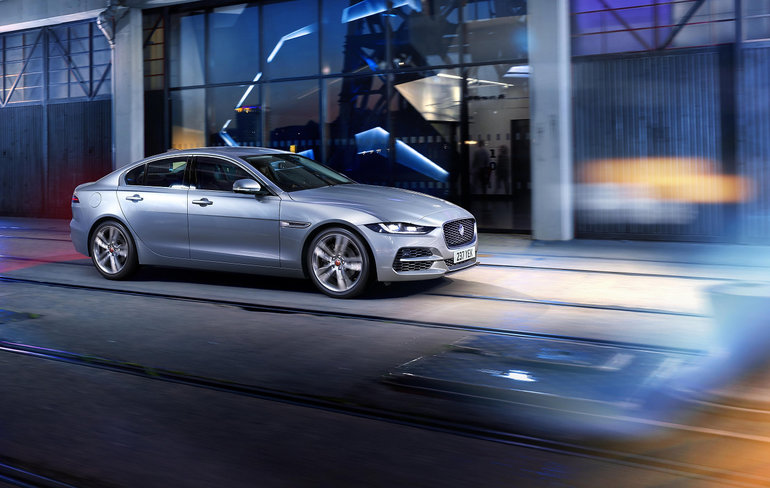 Introduced to the market a few years ago, the Jaguar XE has distinguished itself in its competitive segment by offering consumers a compact sedan that emphasizes style and elegance while being efficient and packed with technology. With the 2019 Jaguar XE, we get all the refinement and comfort of a British luxury car, but with performance that can compete with the best in Germany.
The other great thing about the 2019 Jaguar XE is that it is unique to the market and not many people know about it. It stands out on the road, gets nods and quite a couple thumbs pointed upwards, and it gets noticed when it pulls in front of the valet. It is a very refined vehicle with a look that's different, and if you're looking for something that hasn't been done before, the Jaguar XE is for you.
The 2019 Jaguar XE offers its owners a wide choice of engines starting with a 2.0-liter four-cylinder developing 247 horsepower. This turbocharged engine is therefore more powerful than its competition even if it is the entry-level engine. You can also opt for a more powerful version that offers 247 horsepower, or a 2.0-liter turbo diesel engine that offers 180 horsepower. No matter what engine you choose, you'll get top-notch performance that's combined with impressive efficiency.
The new 2019 Jaguar XE offers a driving behavior that perfectly combines comfort and sportiness. On your way to work, you'll quickly enjoy the car's quiet ride and smooth suspension, but go into more sporty modes and you'll enjoy very direct steering and agile handling. Inside, the interior of the Jaguar XE is made of refined materials while the center console is well laid out and easy to use. It offers several advanced technologies, including the InControl Touch Pro system that allows you to access and use all of the the functions of the car with ease.
Discover 2019 Jaguar XE today. Refined and powerful, it offers everything we want in a compact luxury sedan.