Every version of the 2019 Jaguar XF
January 30 2019,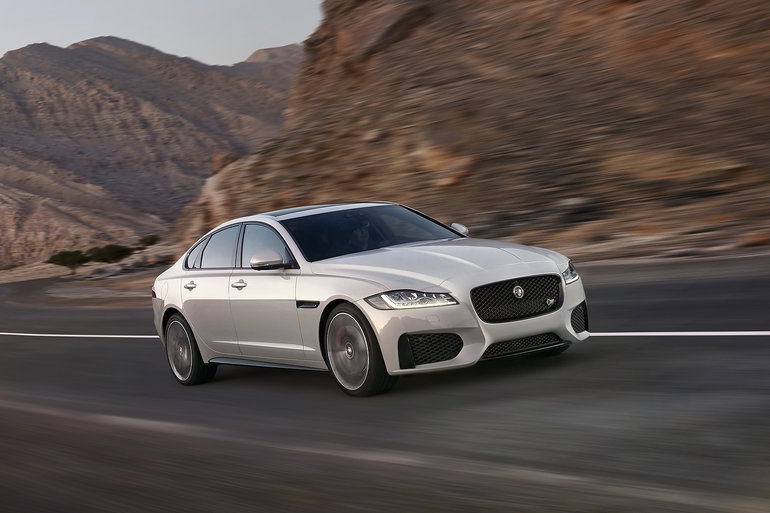 The Jaguar XF is a unique mid-size luxury sedan on the market. Offered in several versions with several different engines, it offers a touch of exclusivity and refinement that is not necessarily found in more common German luxury models.
Behind the wheel of the 2019 Jaguar XF, you will feel a level of comfort and luxury that will immediately put you in complete and total confidence. No matter what version you or the engine that drives it, you'll feel like you own the road in the Jaguar XF.
Let's take a closer look at the different options available to you in the Jaguar XF family and the equipment you'll find inside.
2019 Jaguar XF Premium - $ 59,100
The 2019 Jaguar XF is available with 18-inch wheels, a panoramic sunroof and an 11-speaker audio system.
2019 Jaguar XF Prestige - $ 64,500
With its standard diesel engine, the Prestige has an average fuel consumption of only 6.9 liters per 100 kilometers. It is also available with a choice of turbocharged gasoline engines.
Jaguar XR R-Sport - $ 67,800
Available with a choice of three engines including the 180-horsepower turbodiesel or the 247-horsepower four-cylinder turbo, the R-Sport features the R-Sport aerodynamic package as well as several driver assistance technologies.
Jaguar XF 300 Sport - $ 72,300
The 300 Sport offers a turbocharged 296-horsepower engine and several distinct visual elements that remind us that we are driving a more exclusive and limited edition.
Jaguar XF S - $ 75,300
The sportiest version of the XF lineup, the S comes standard with the 3.0-liter, 380-horsepower V6 engine. It reaches 100 km/h in just 5.3 seconds and features several distinctive visual elements like 20-inch wheels and an aerodynamic package.
Jaguar XF Portfolio - $ 79,100
This is the most luxurious version of the XF range. It is available with a 296-hp four-cylinder turbo engine and can reach 100 km/h in less than 6.0 seconds. It also offers Windsor perforated leather seats that are adjustable in 20 positions.
To learn more about the new 2019 Jaguar XF, contact us today at Décarie Jaguar.